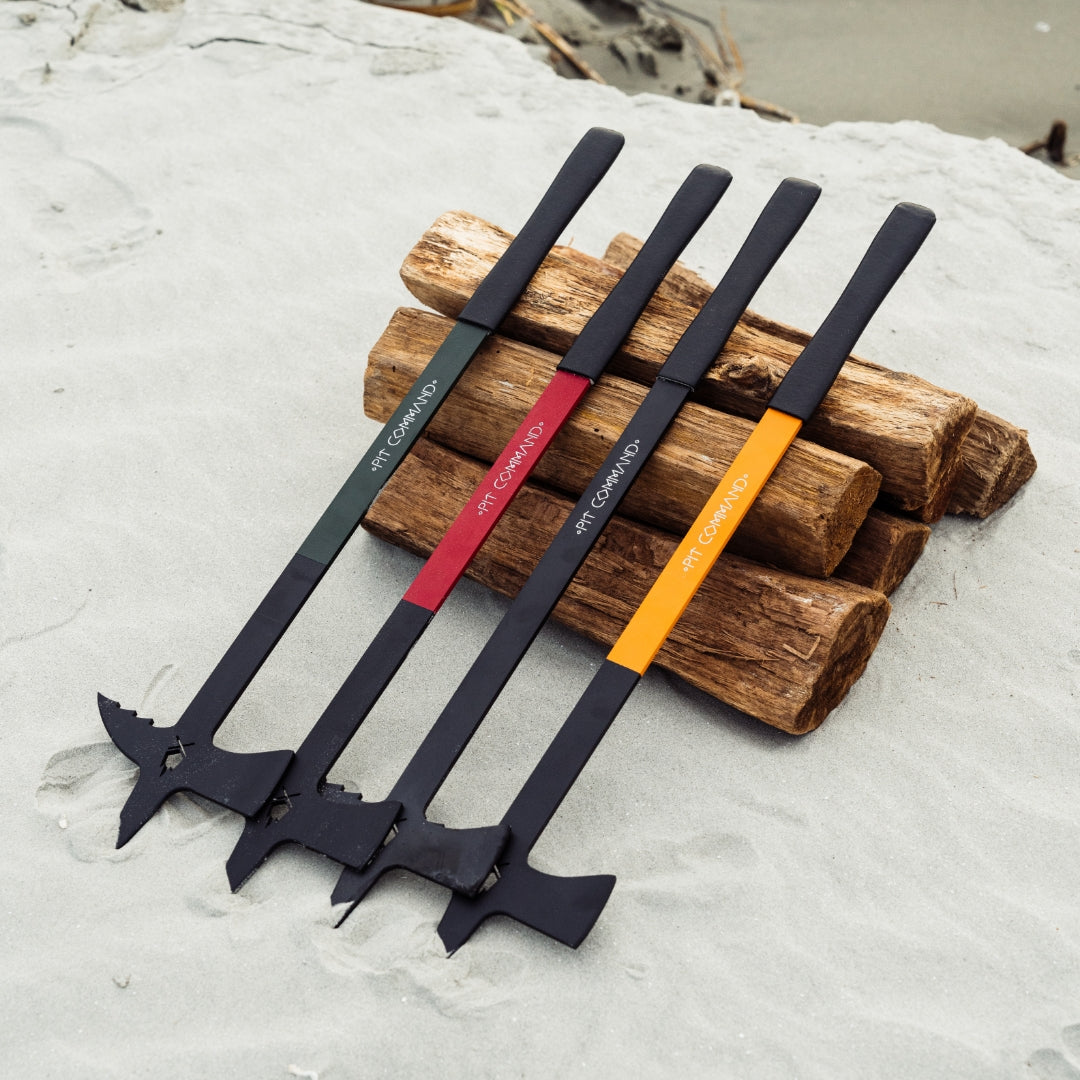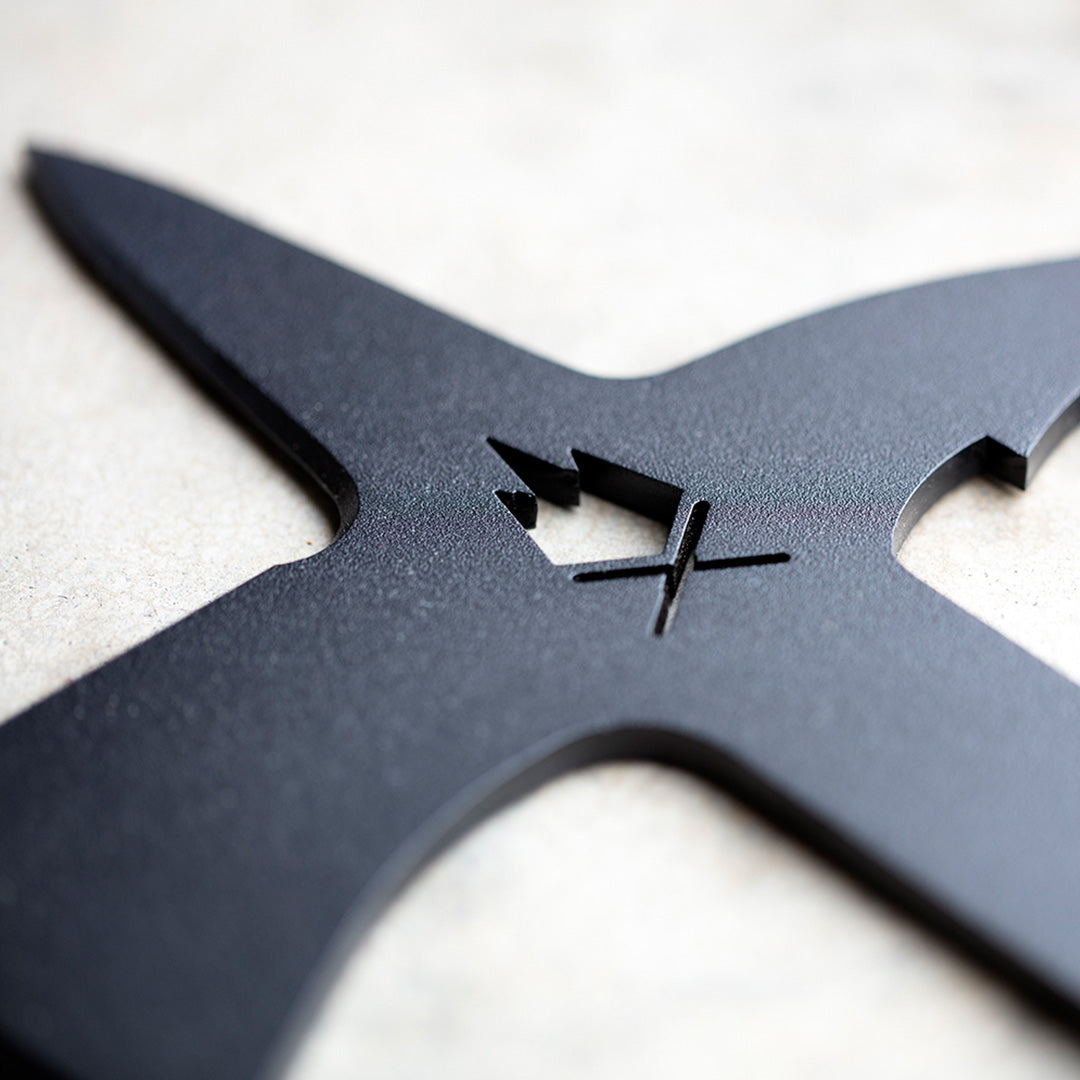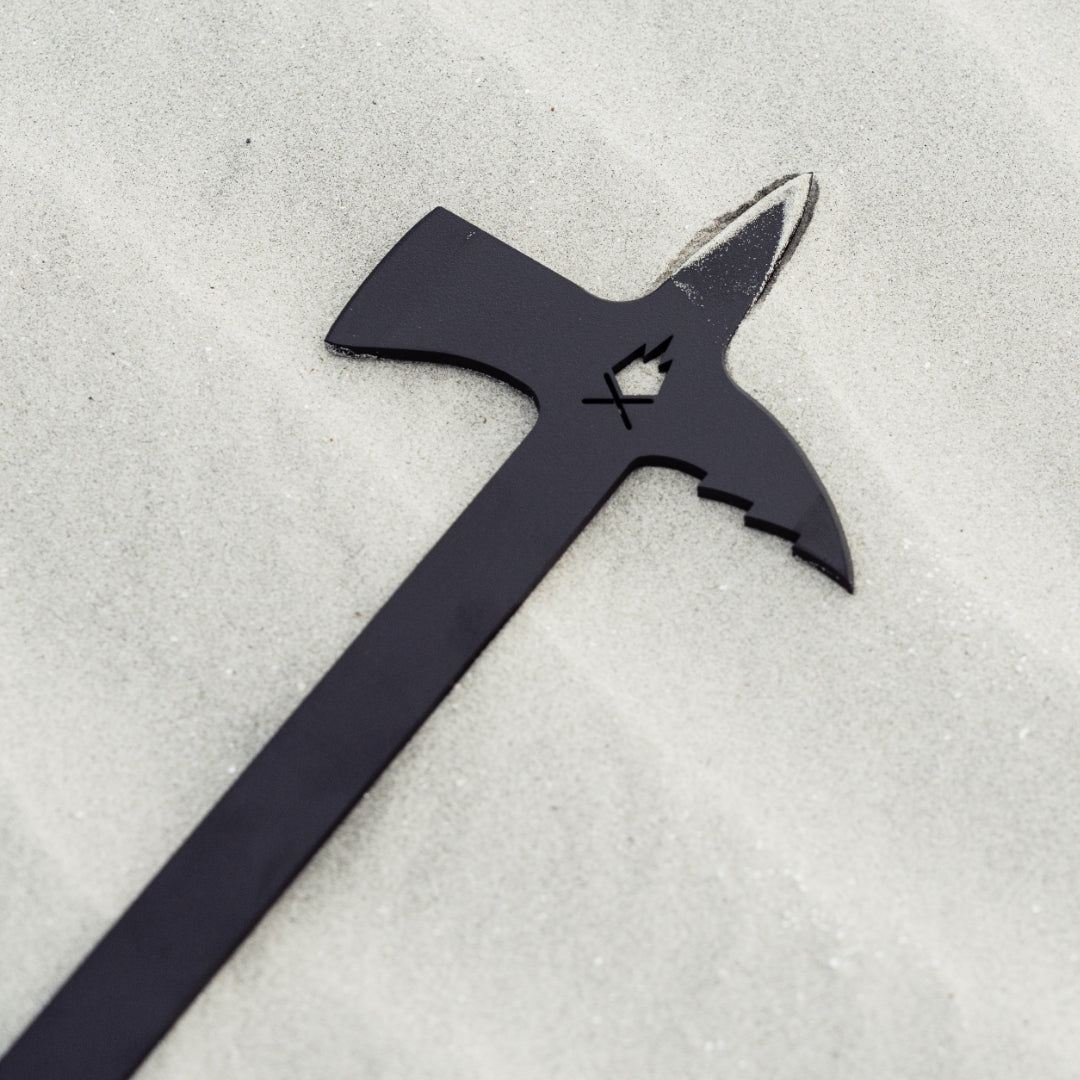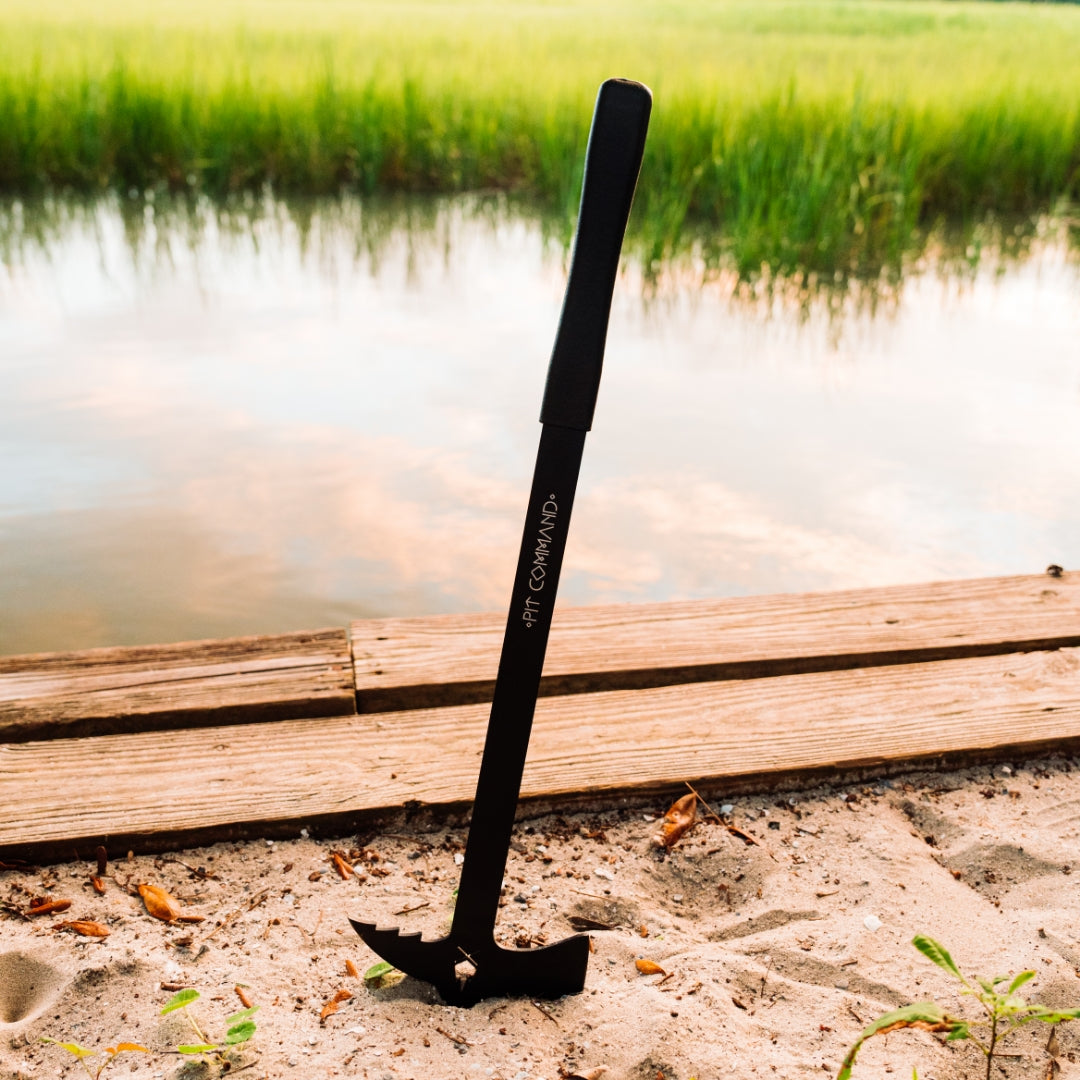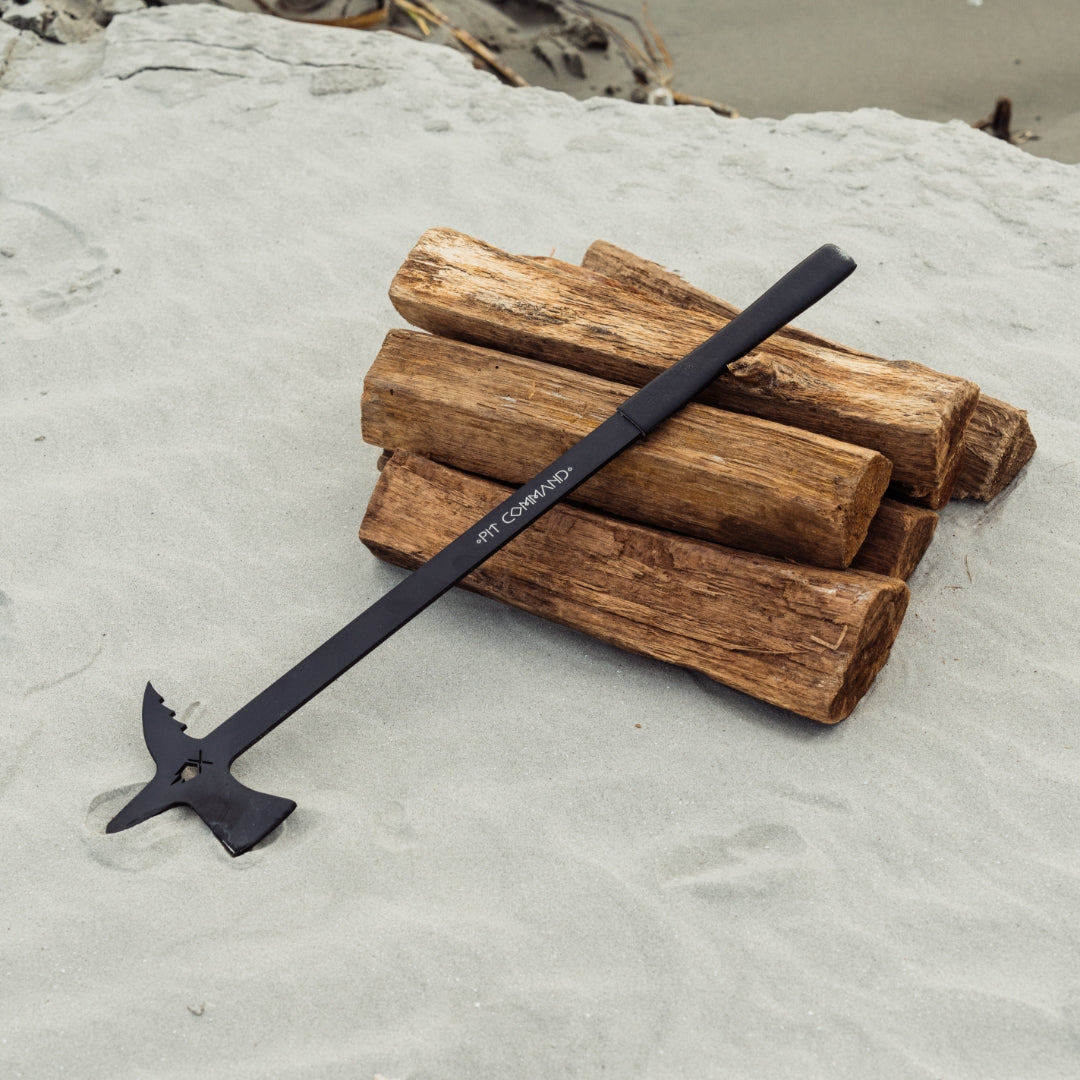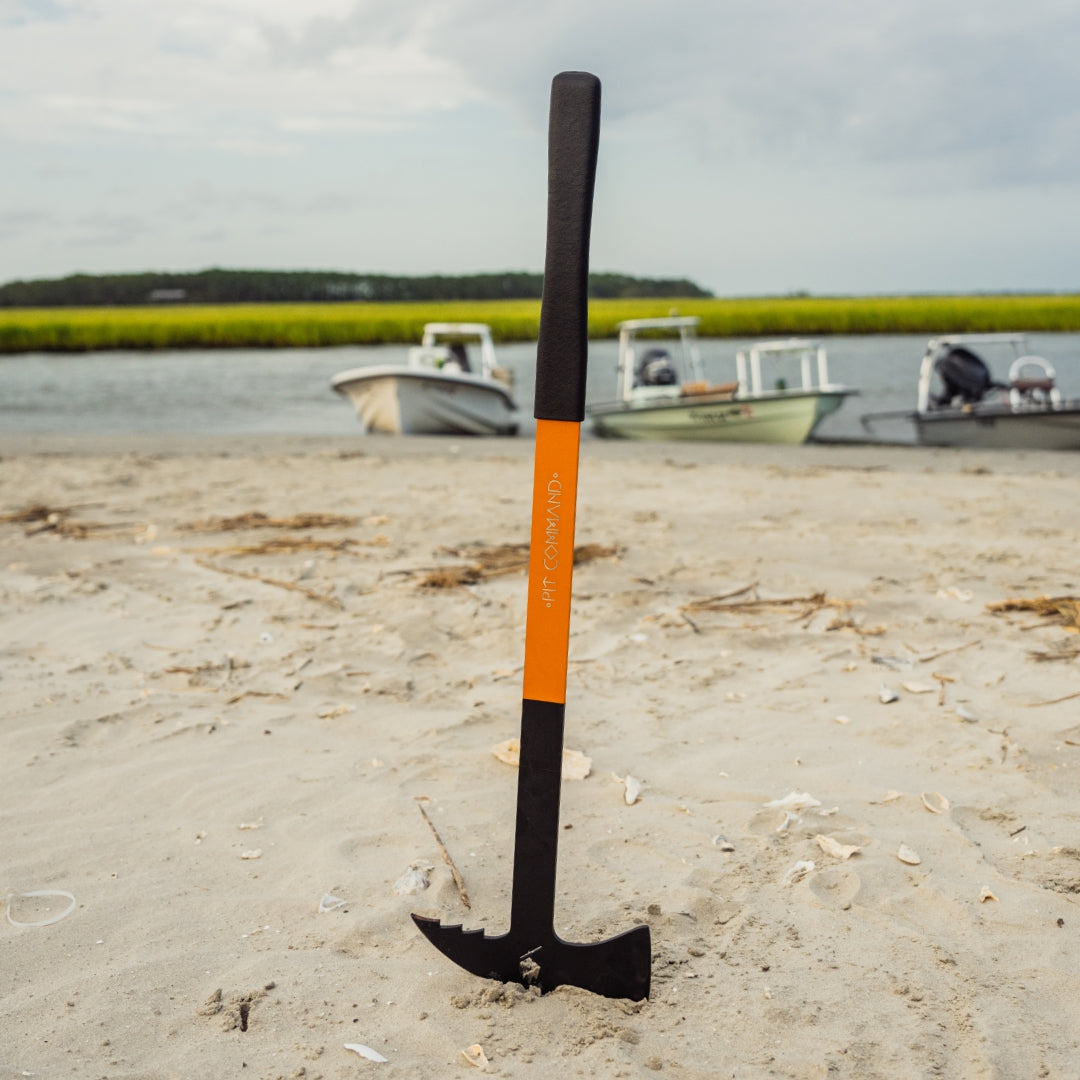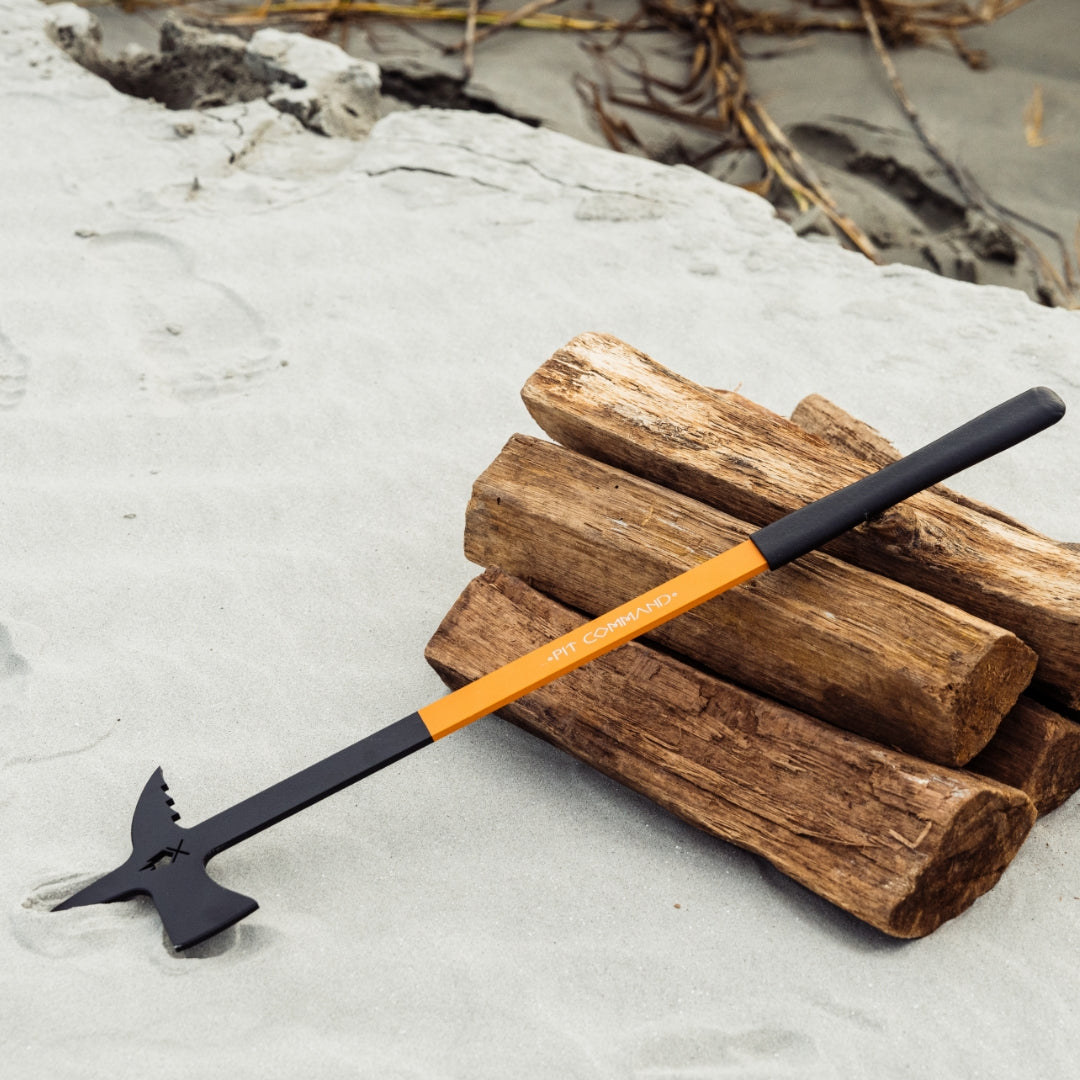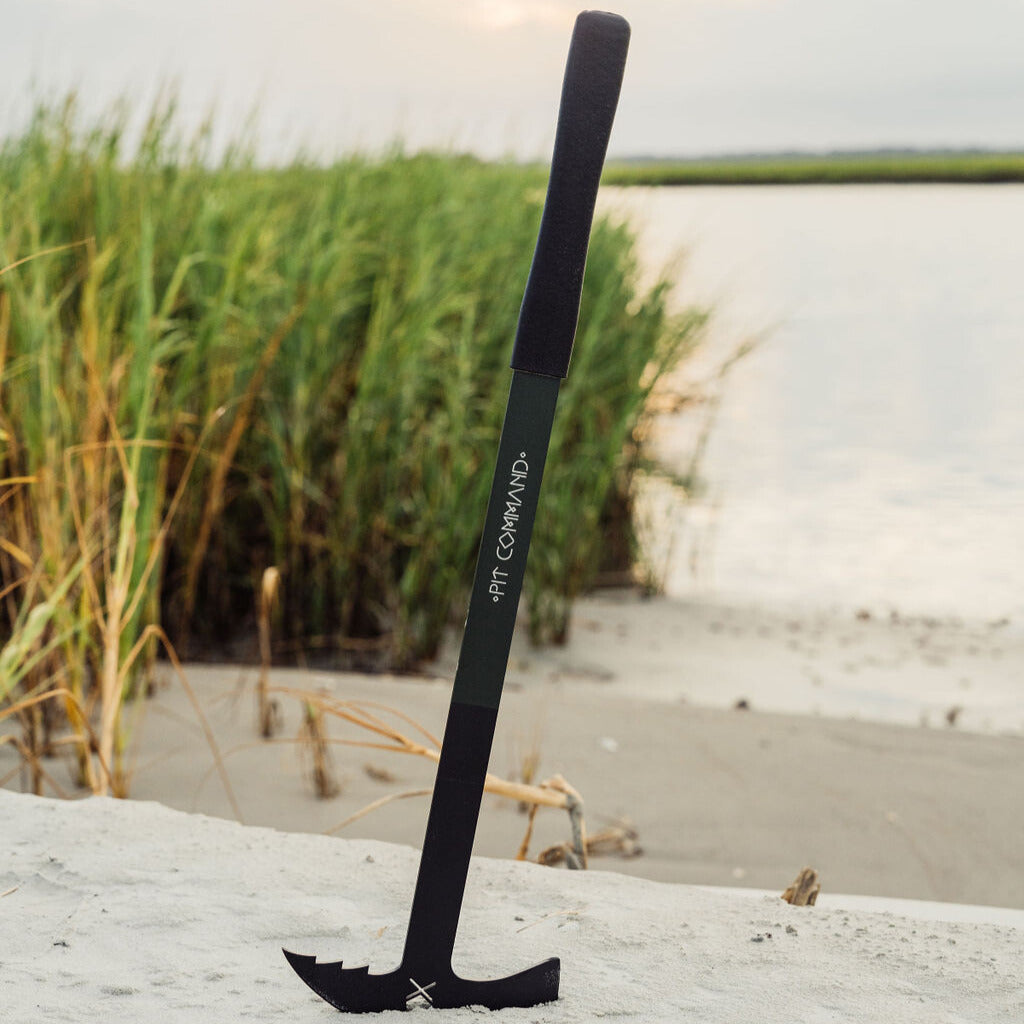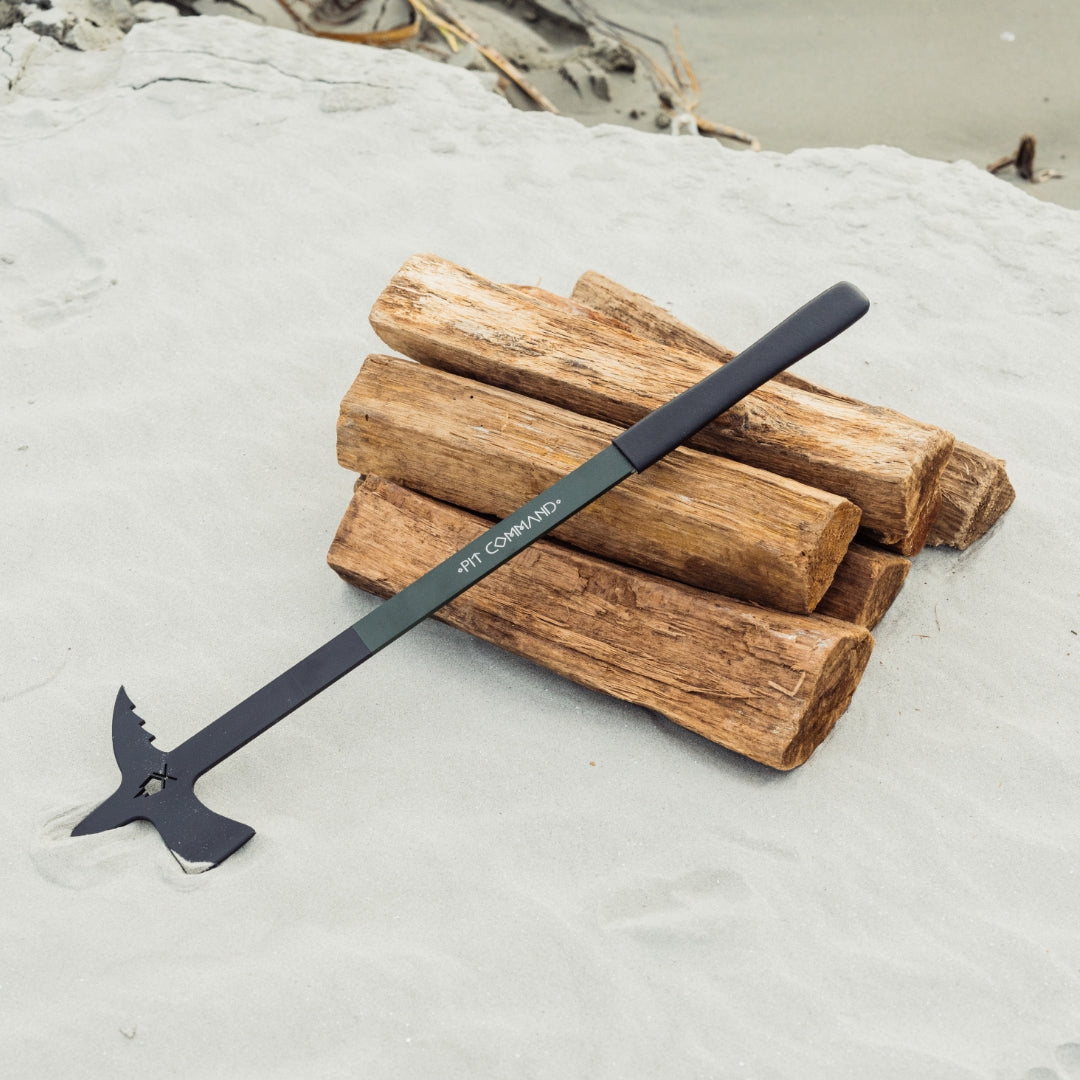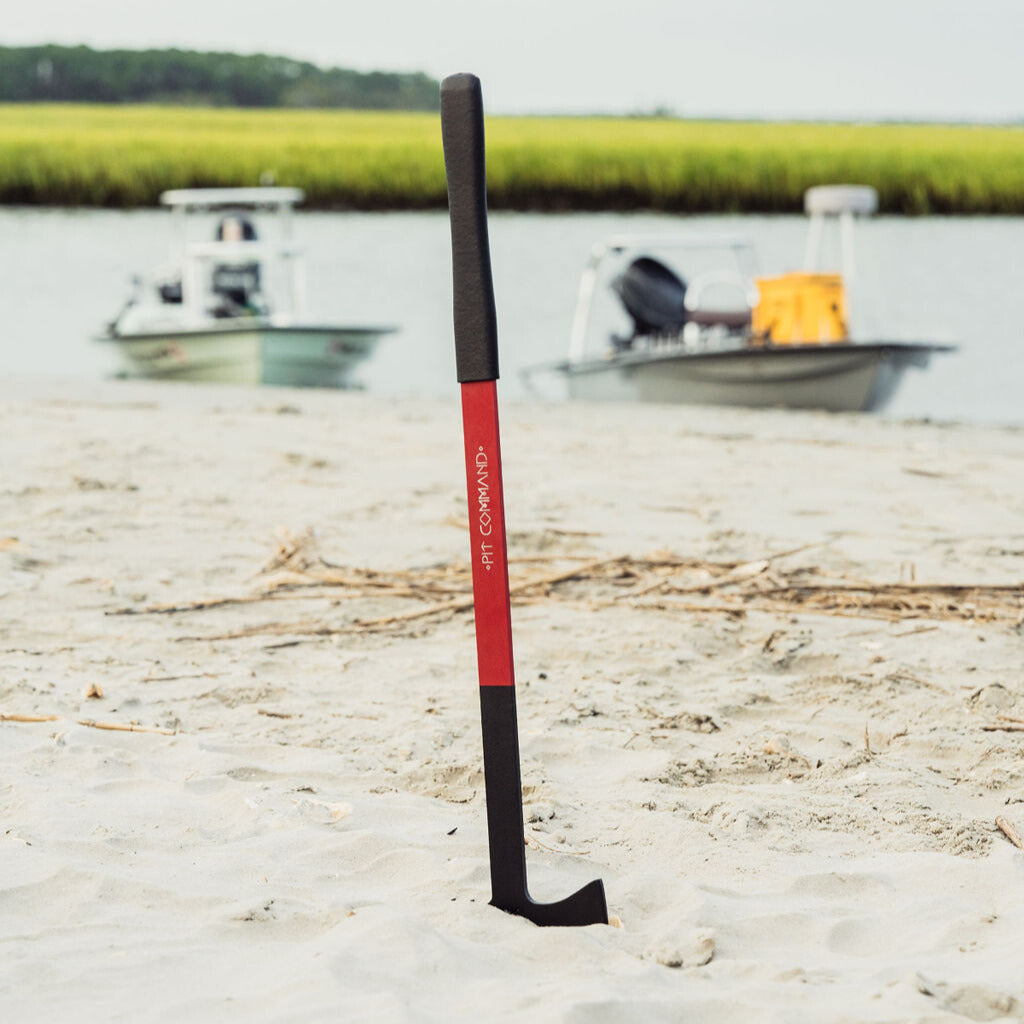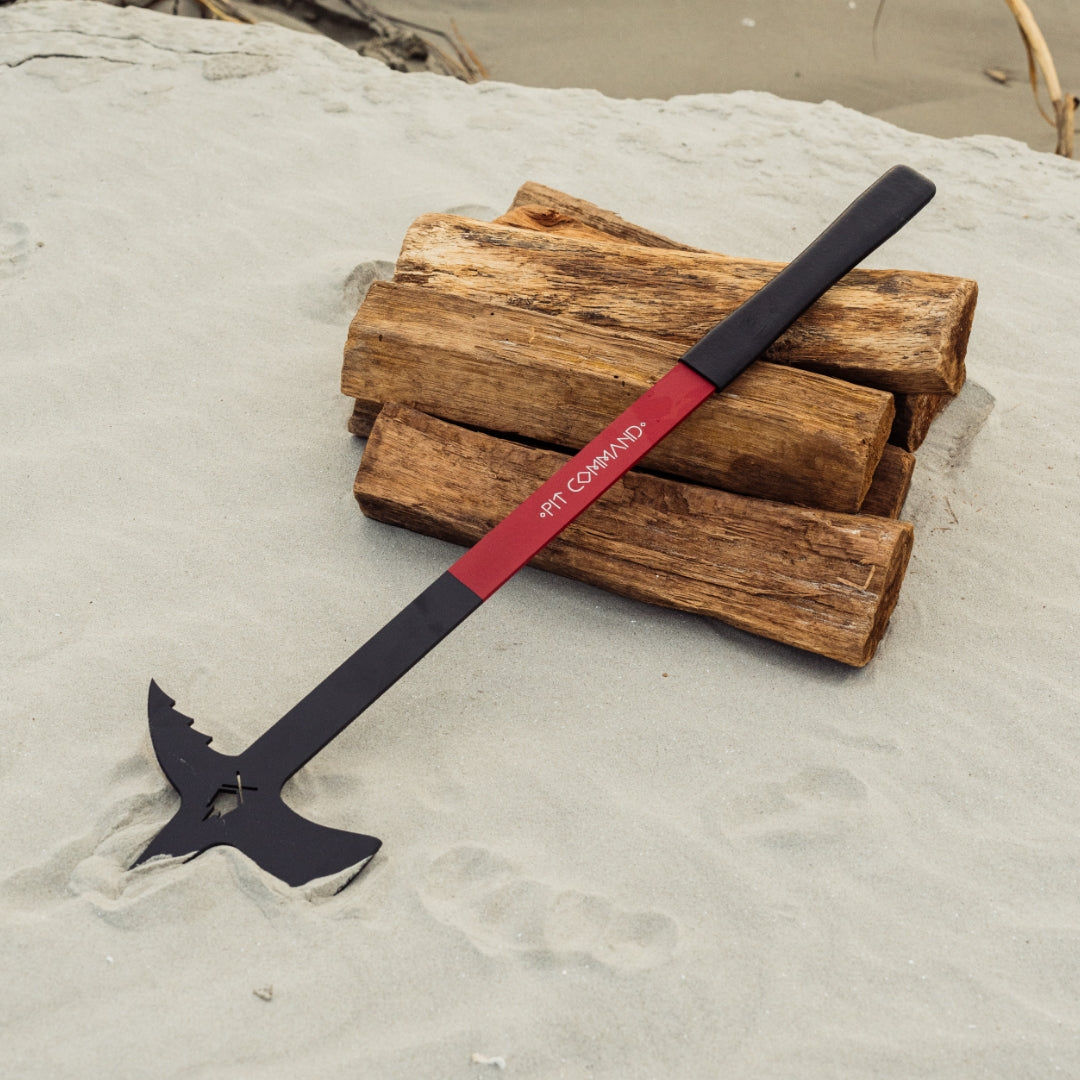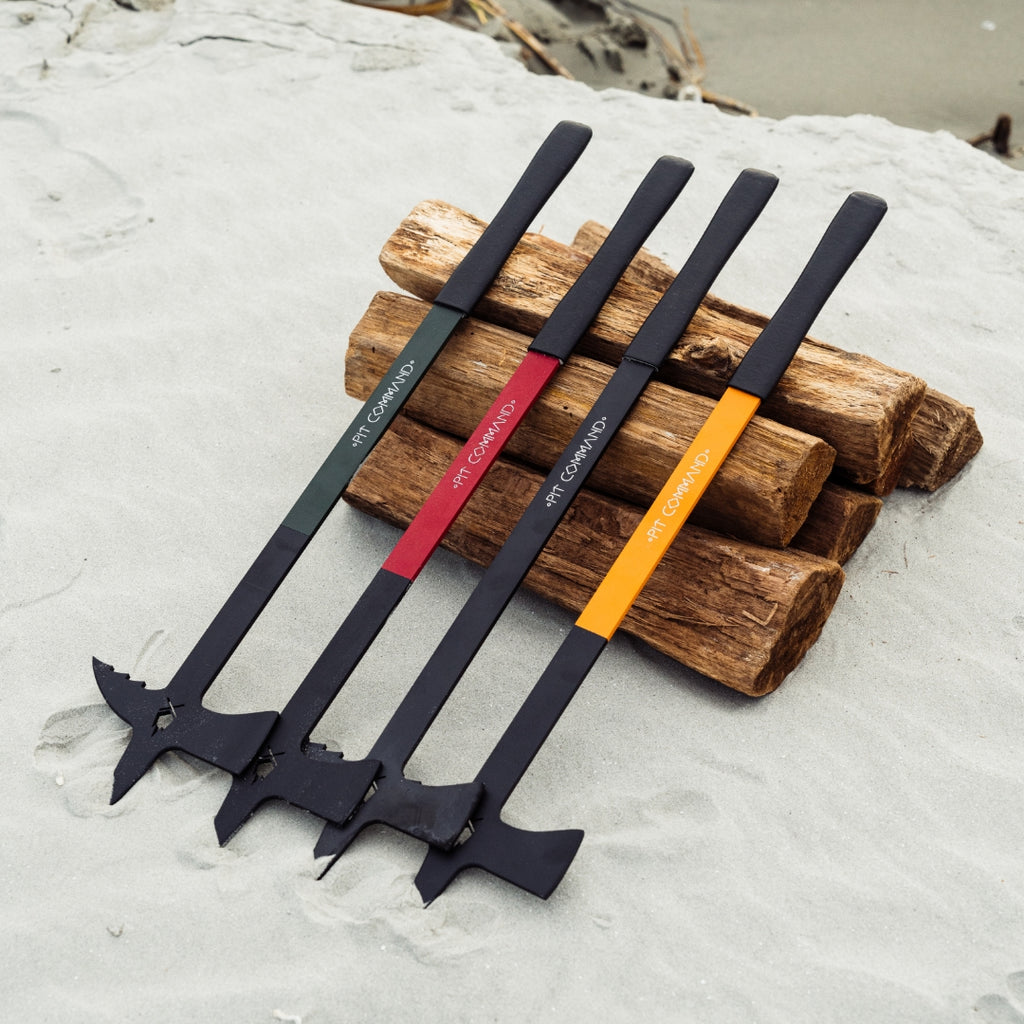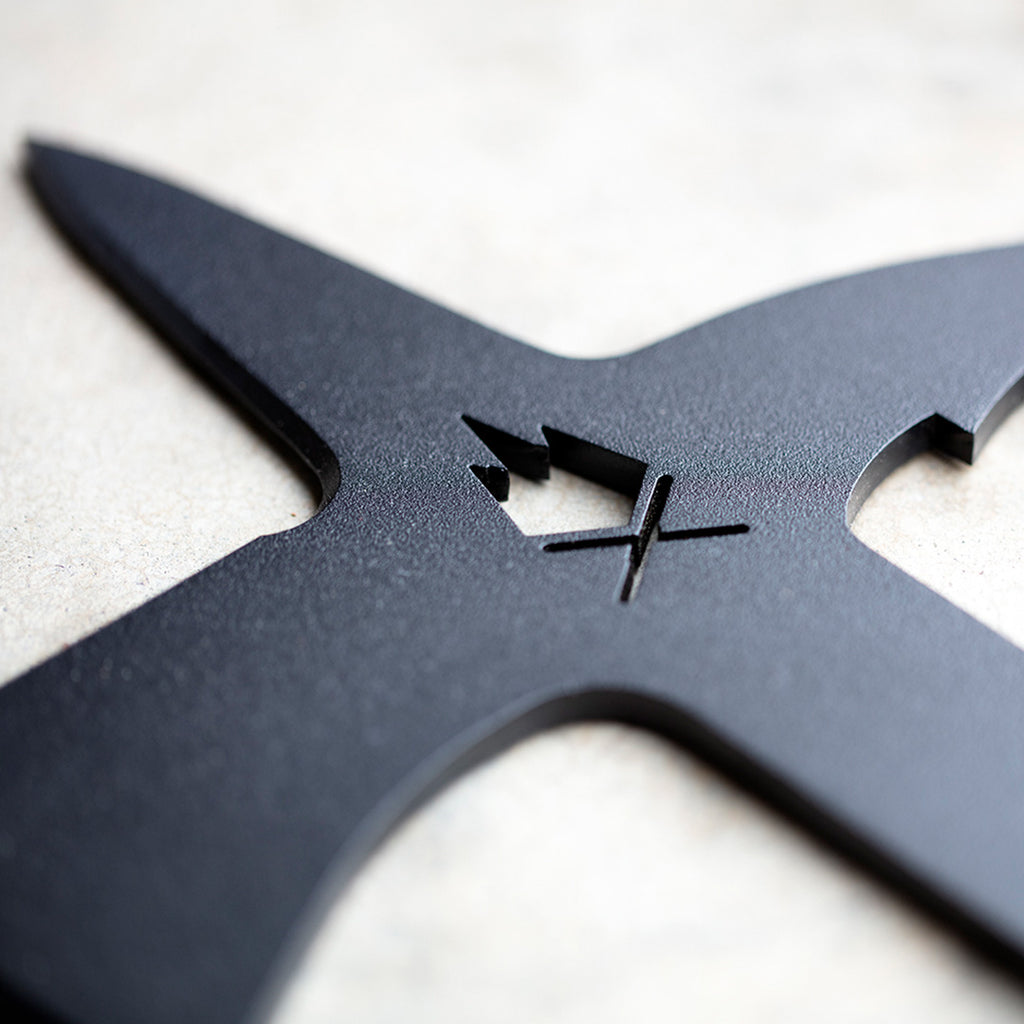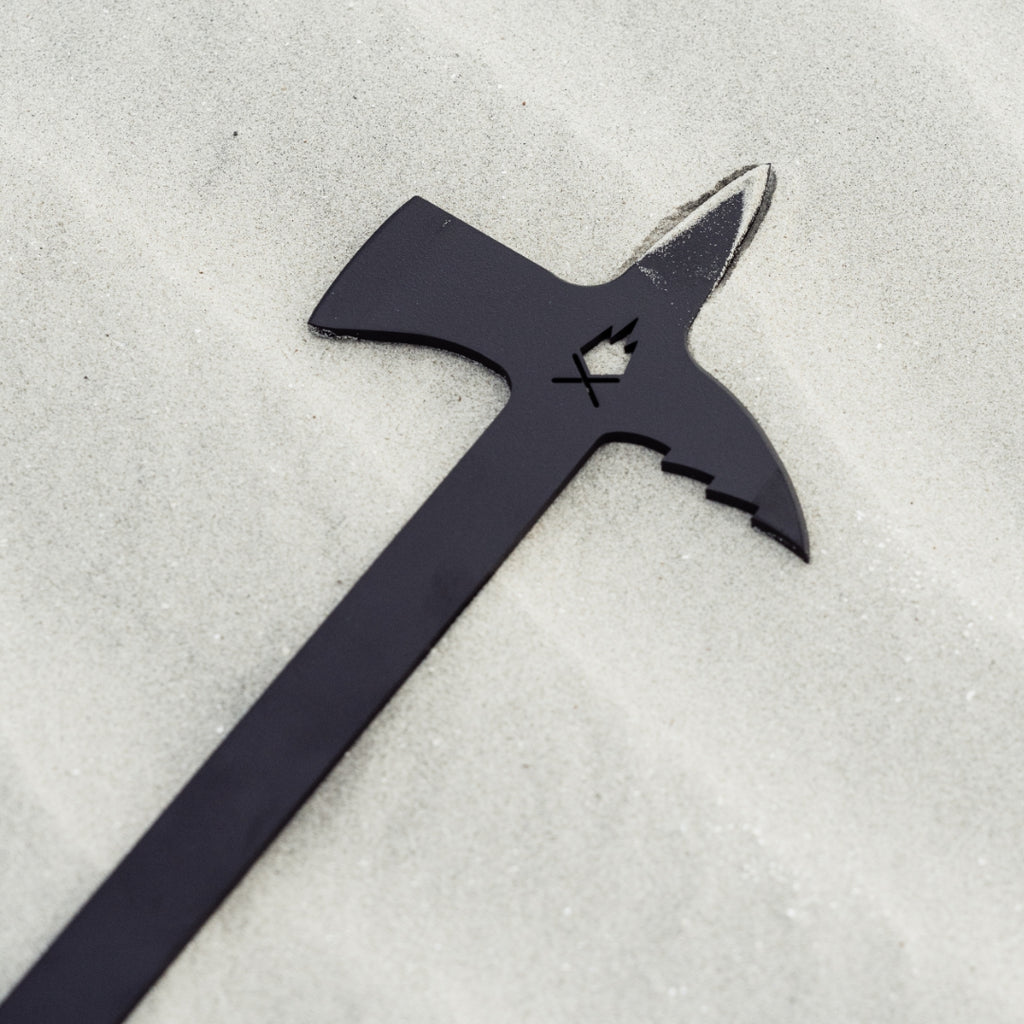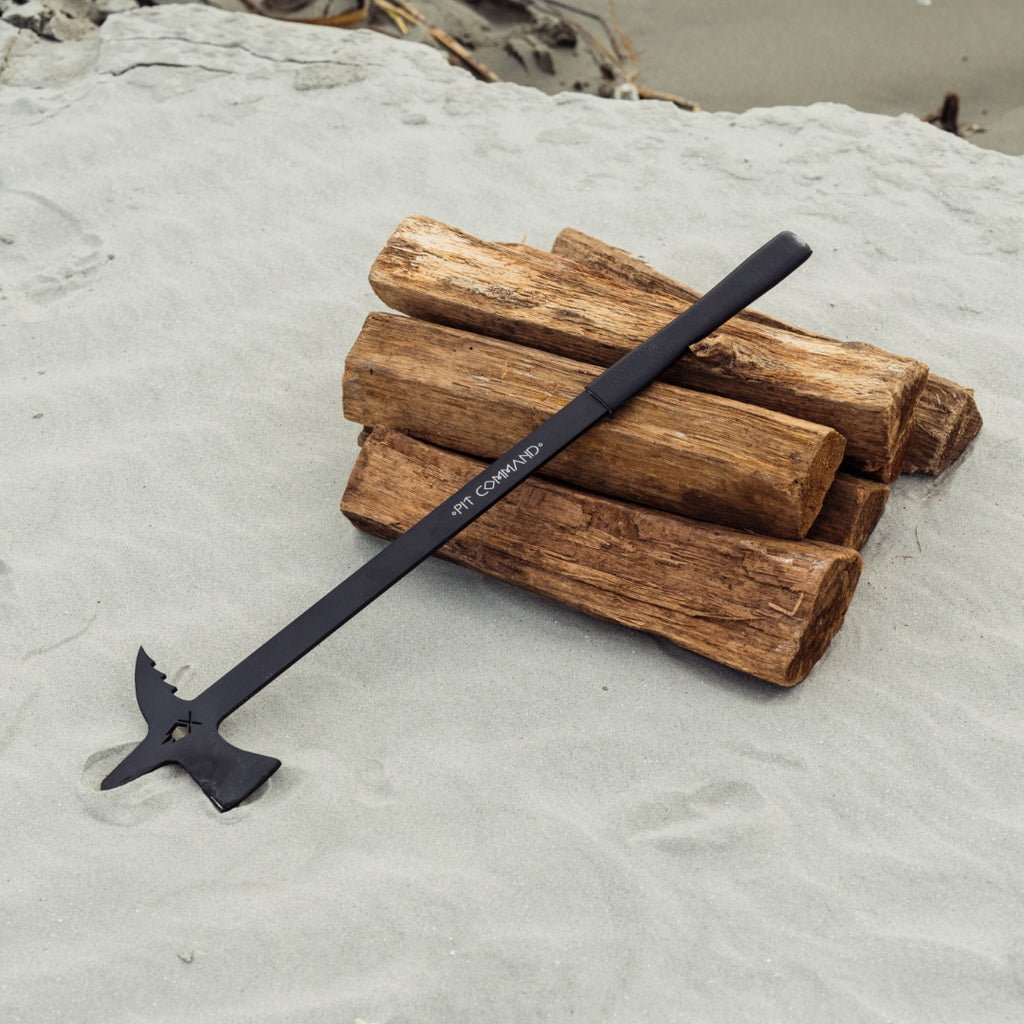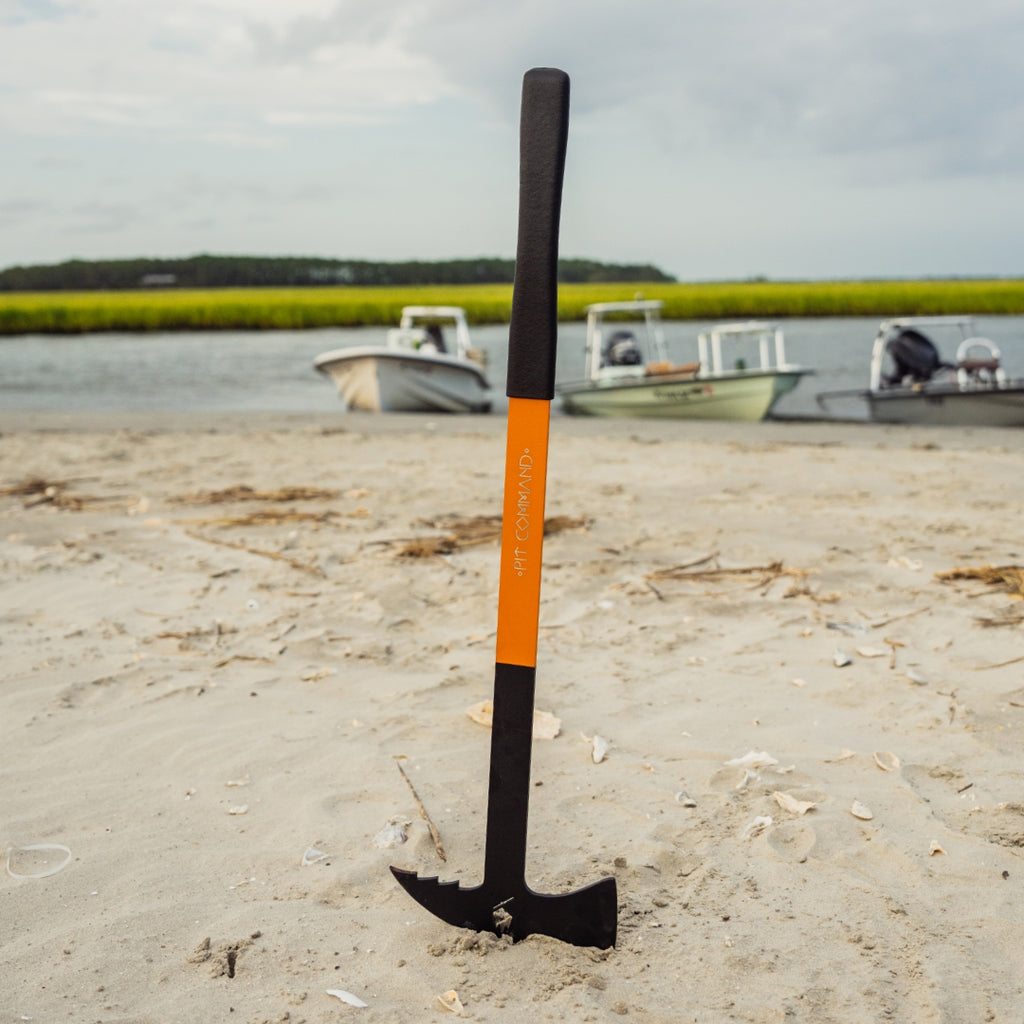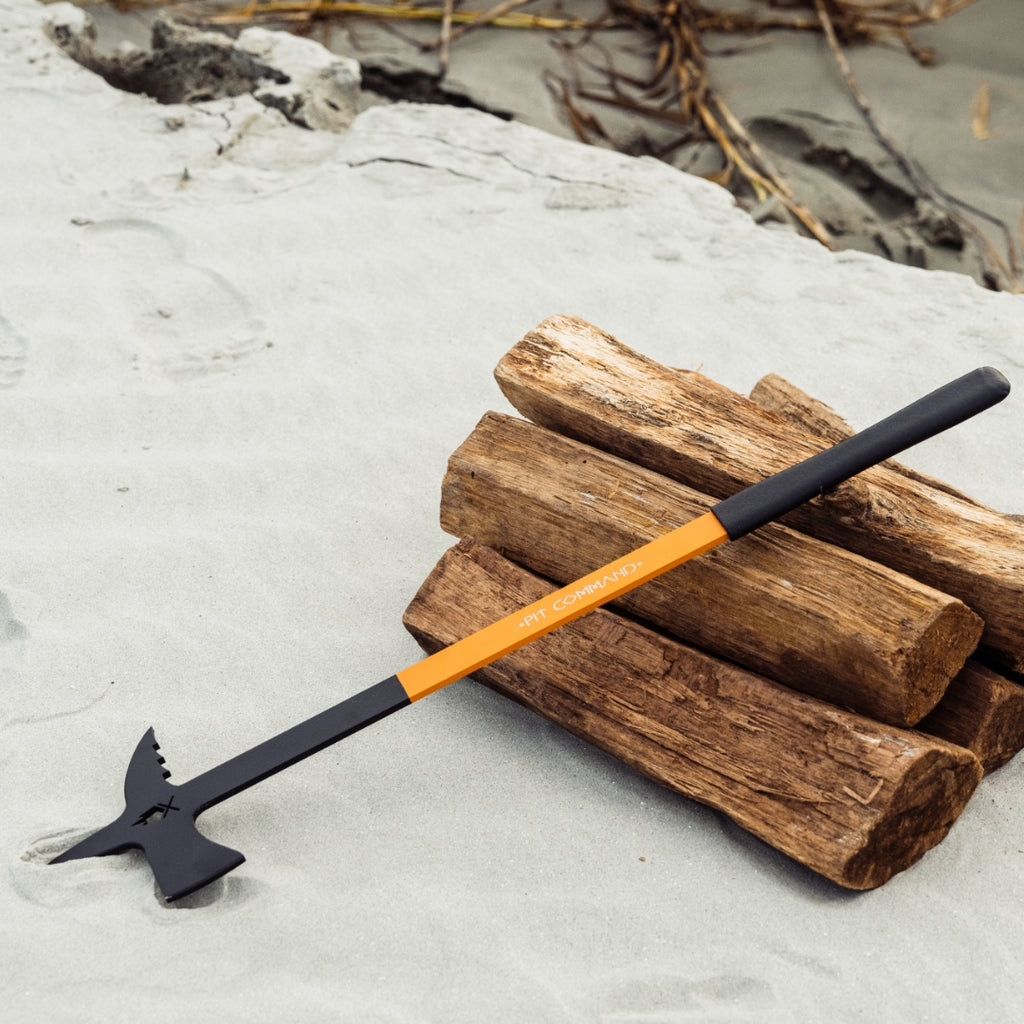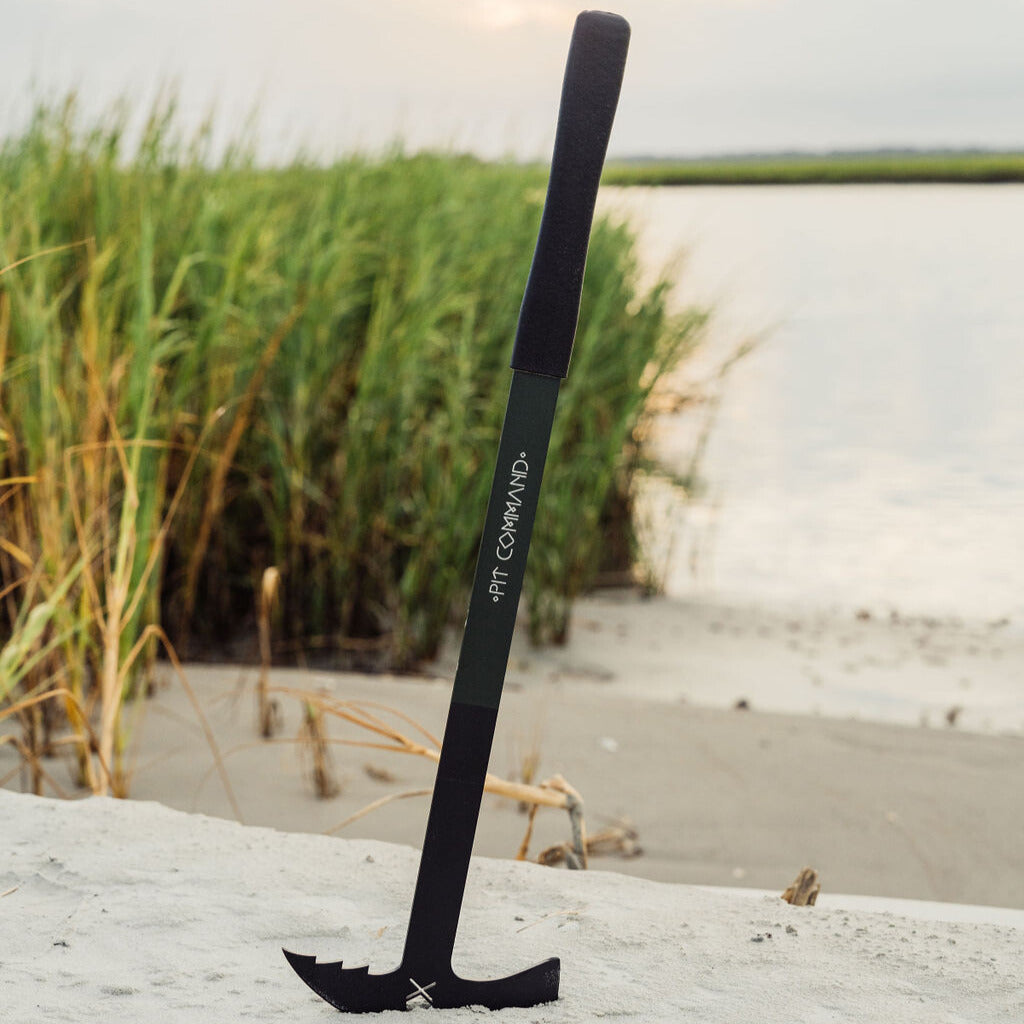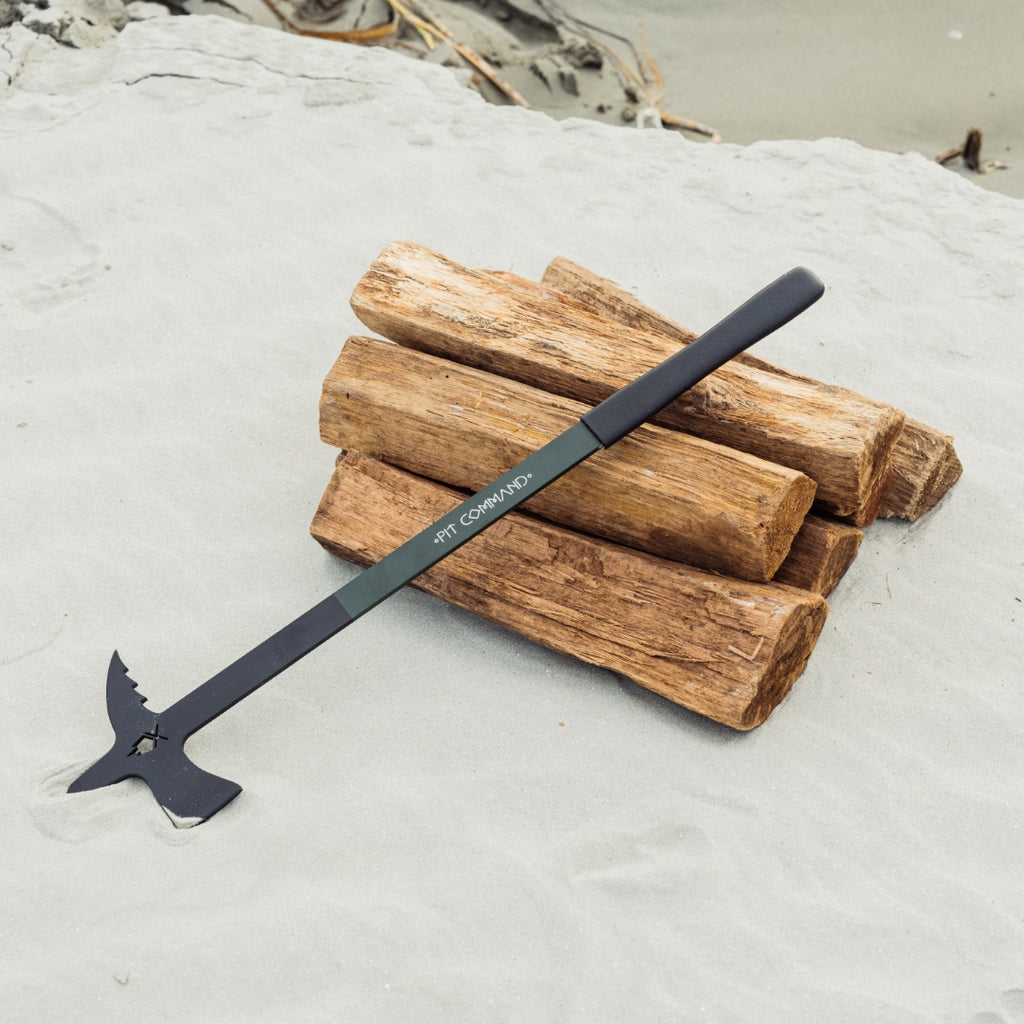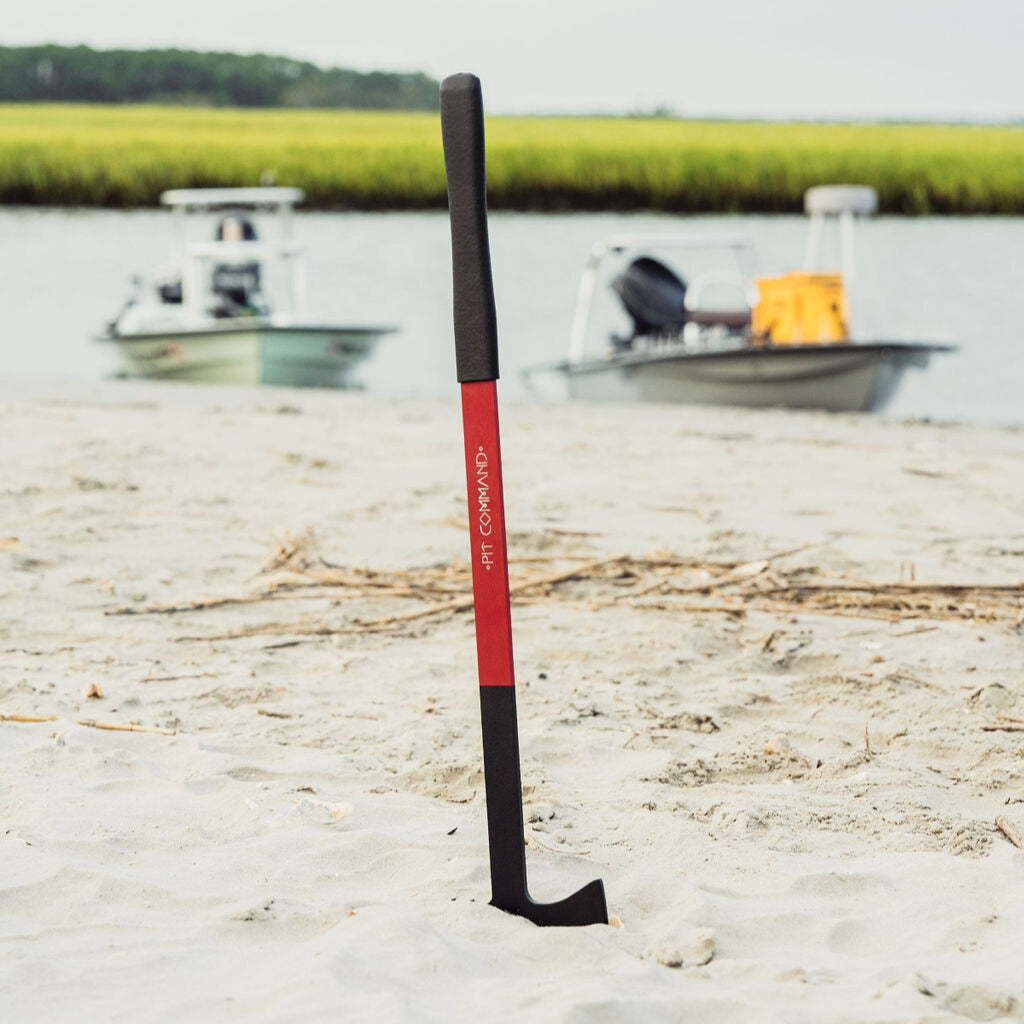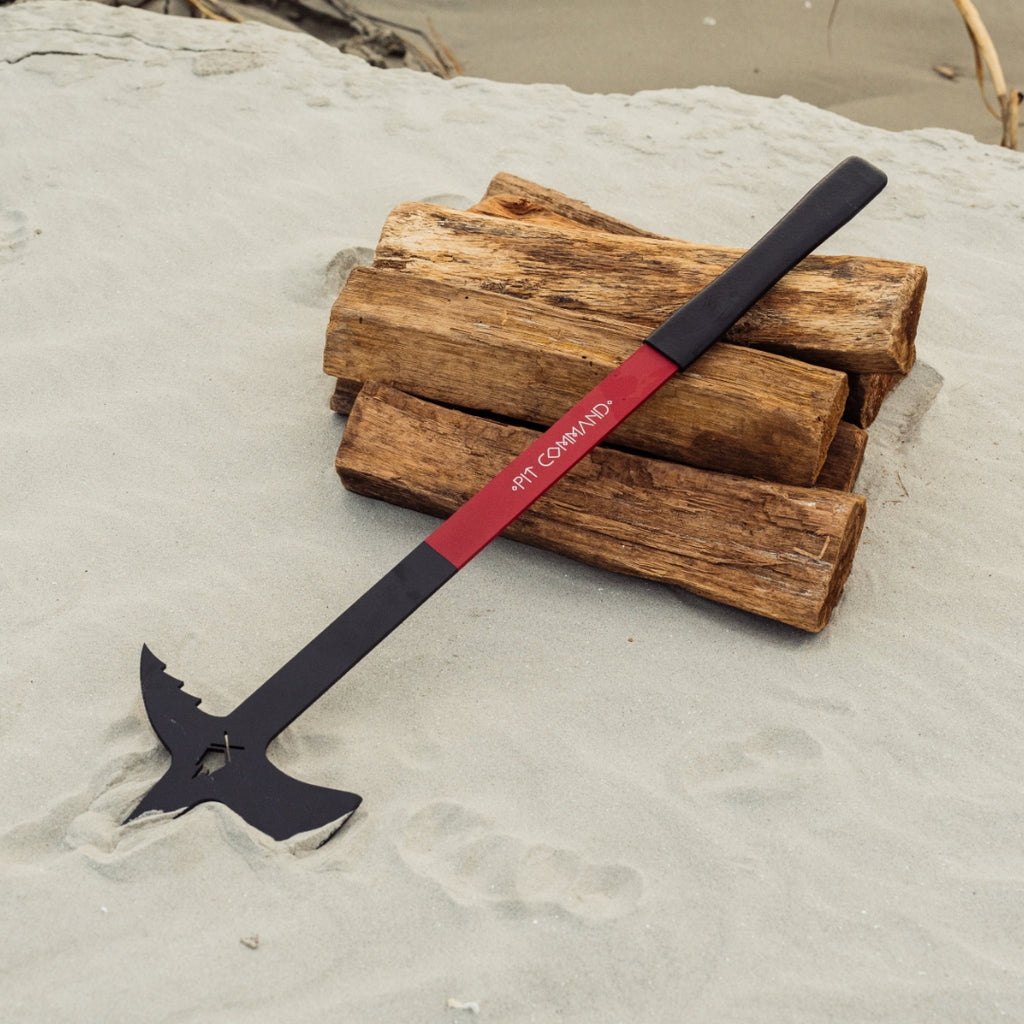 RANGER
For Medium Fire Pits and Campfires
Description
The little brother to our Commander. We've packed the same awesome features into a smaller and lighter package. Ideal for camping, overlanding, medium-sized fire pits and campfires, the Ranger is the perfect addition to your kit.
This three-in-one tool features an axe-like chopper for splitting burning wood, a serrated hook for rolling logs, and a poker for getting everything into the right position over a medium fire pit. (For large fire pits, check out the Commander.)
The Ranger builds on centuries of experimentation and improvement, resulting in a tool that gives you absolute control over your flame.
FEATURES
Carbon steel construction for lightweight strength.
Hook with large serrations for pulling, grabbing, and rolling logs.
Custom molded grips for easy handling.
Axe-like chopper for splitting burning logs into the perfect size.
Available in four colors: Black, Orange, Green, and NEW! Oxblood Red.
TECH SPECS
Dimensions: 26" handle x 6" head
Weight: 1lbs 9oz
Material: Carbon Steel
WHATS INCLUDED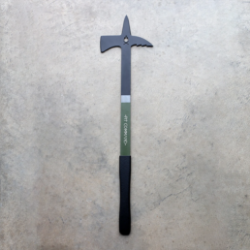 RANGER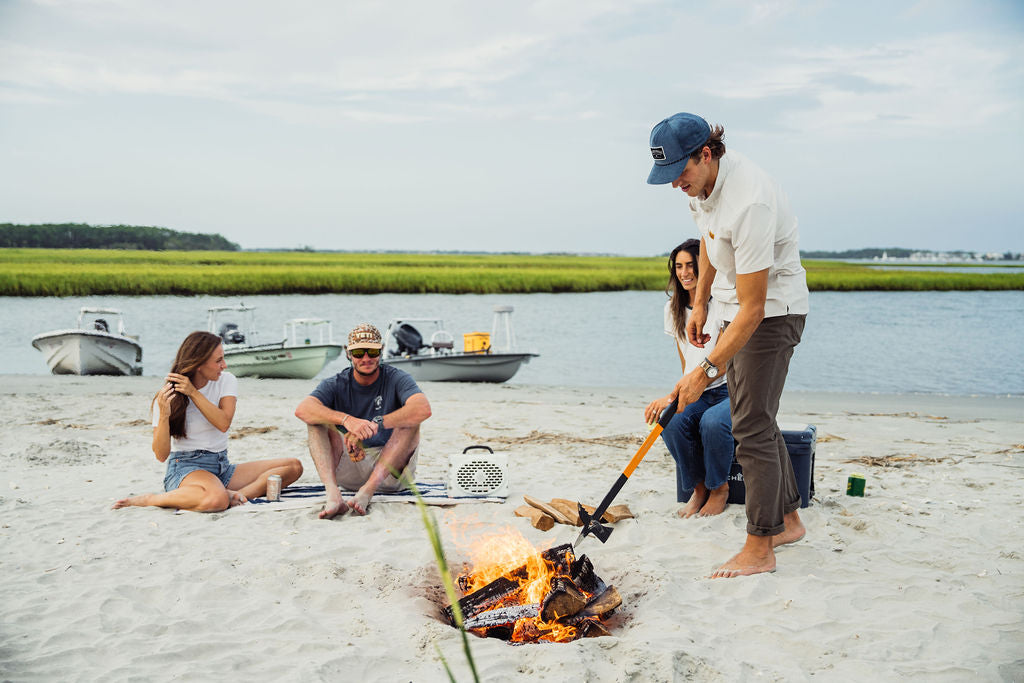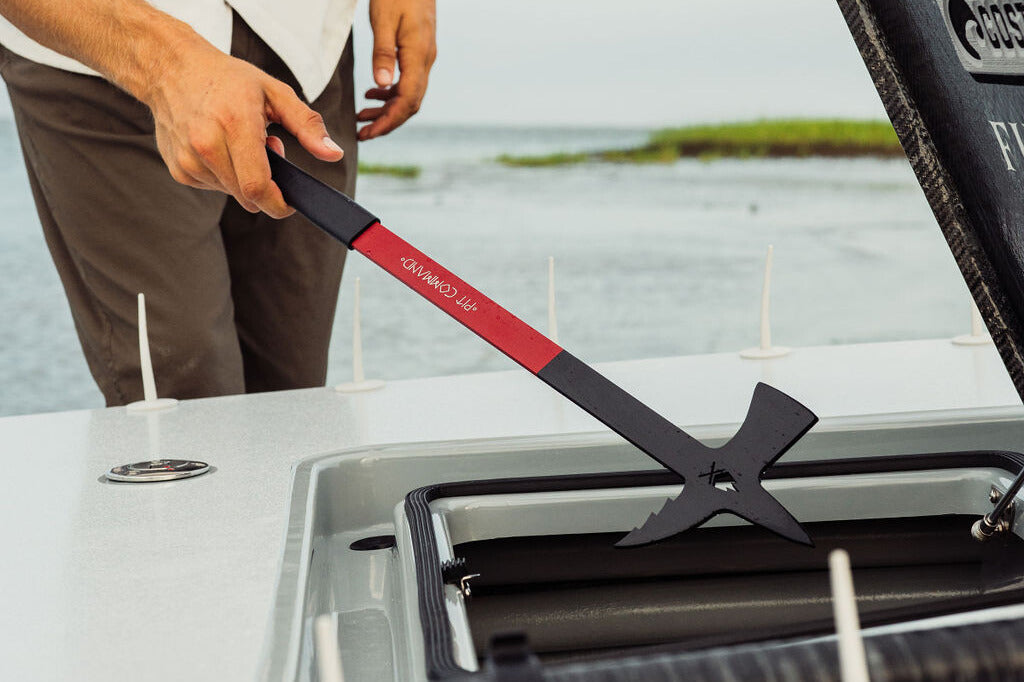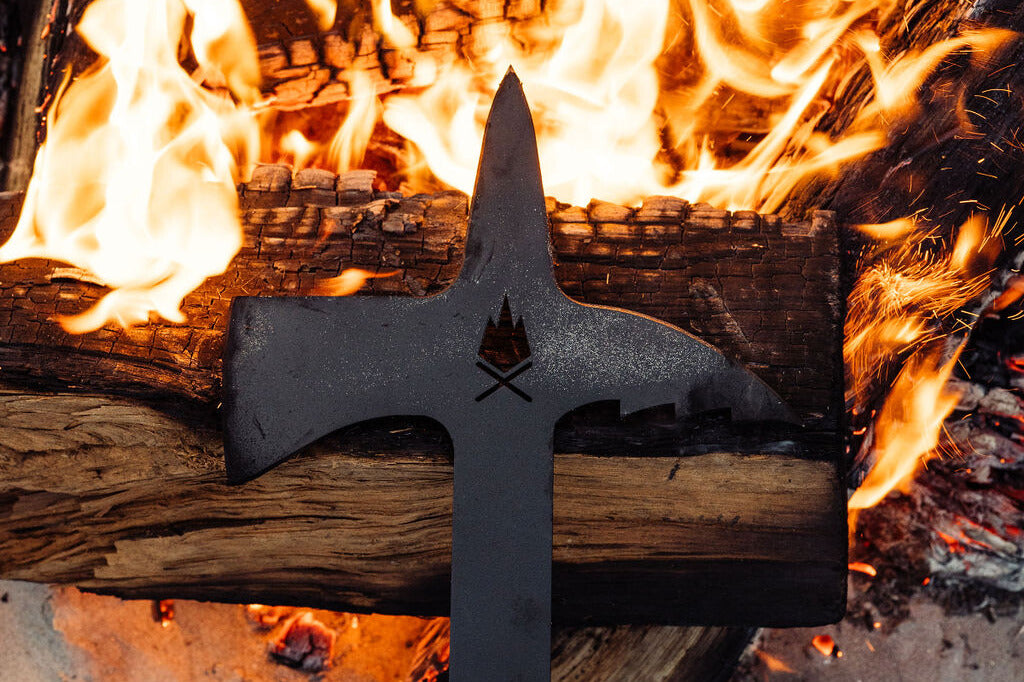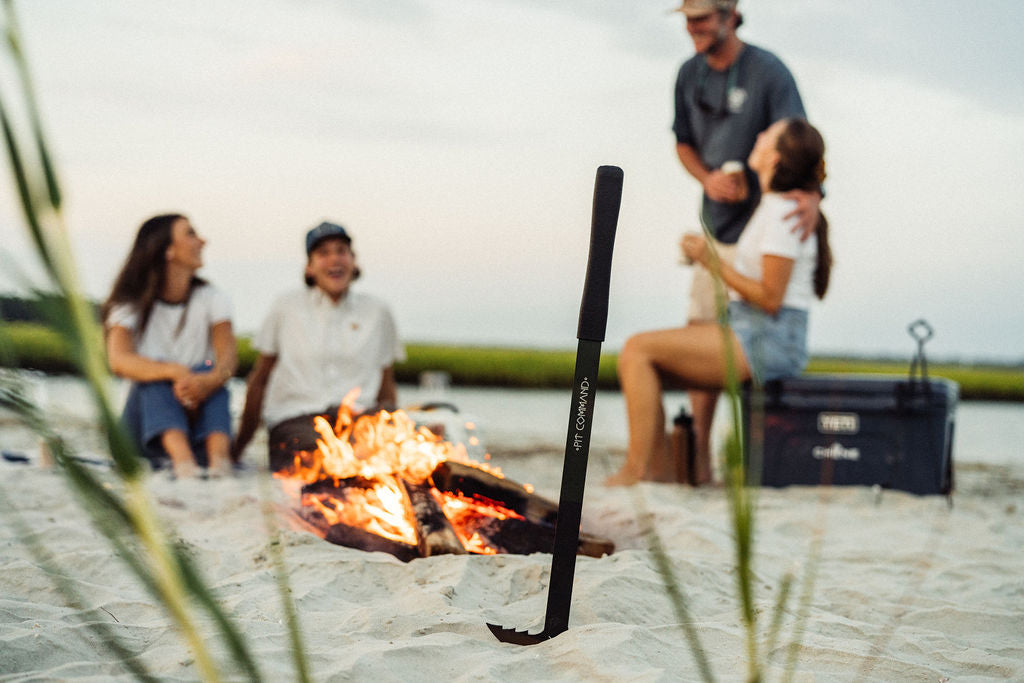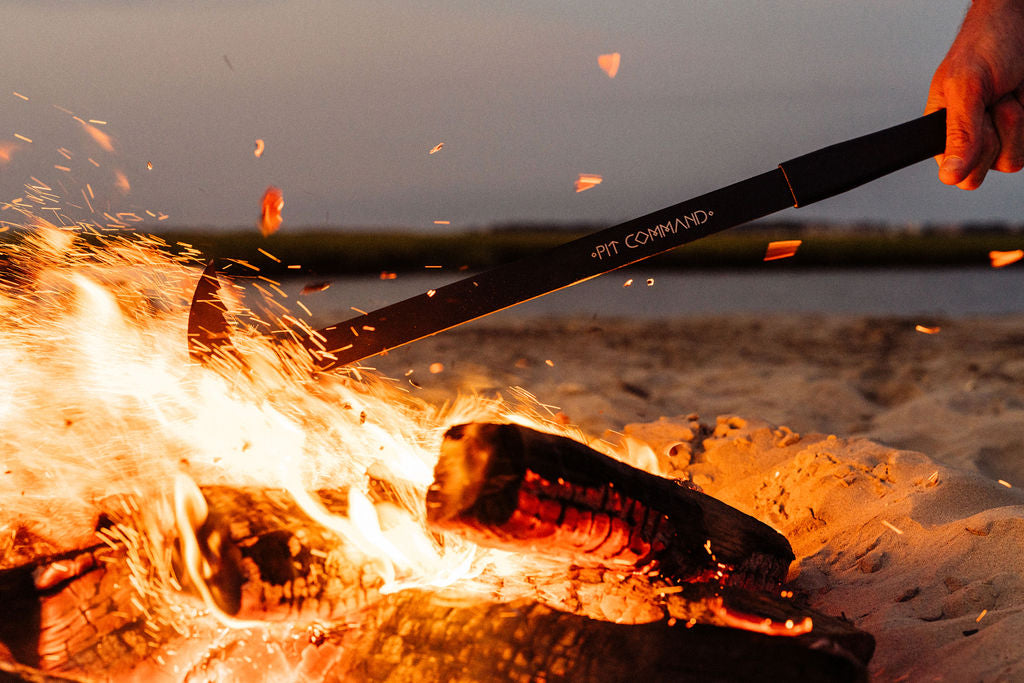 ×
KEY FEATURES
THREE-IN-ONE TOOL
The Ranger's axe-like chopper, serrated hook, and poker will make your pit sessions effortless.
CARBON STEEL
Carbon steel construction allows our fire tools to be super strong and lightweight at the same time.
MADE IN THE USA
Our fire tools are proudly crafted in North Western Pennsylvania by generational steel workers
BUILT FOR MEDIUM FIRES
The Ranger has an long reach of 26 inches, making it ideal for camping and medium fire pits.
BUILT TO LAST
MADE WITH PREMIUM MATERIALS
Pit Command products are made from premium carbon plate steel. Carbon steel has a higher tensile strength and is much stronger than stainless steel due to its carbon content. Additionally, we use powder coating to give our tools a durable, lasting finish that will stand up to the elements.
SUPPORTING OUR COMMUNITIES
MADE IN THE USA.
Building strong relationships and supporting local communities lie at the heart of Pit Command's business model. Our fire tools are proudly crafted in Northwestern Pennsylvania by generational steel workers. Conducting  business close to home allows us to meet our manufacturing partners face-to-face, and build strong relationships alongside our superior products.